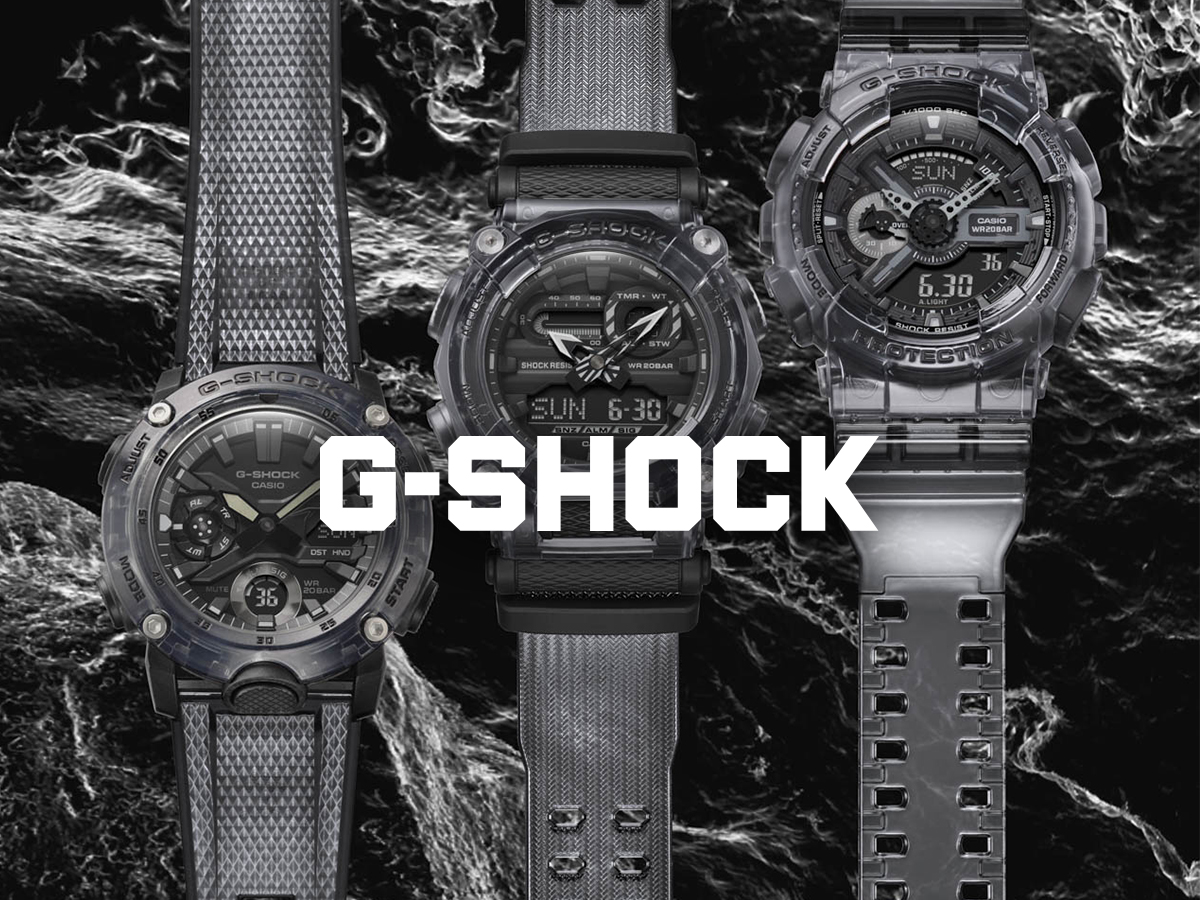 Have you ever wondered why some people reach their dreams, goals, and some do not? Not because those who reach their goals are more talented or intelligent than others. It's just a matter of toughness. In fact, if you take a deep dive into it you will see that neither talent nor toughness play as big of a role as toughness.
That very toughness is the core of the toughest watch in the world: Casio G-Shock.
G-Shock watches are the synonym of durability.
In the beginning of 1980, after breaking his pocket watch inherited from his father, Japanese engineer Kikuo Ibe decided to create an unbreakable watch. Over 200 handmade watches were created, tested and broken until in 1983 Kikuo Ibe succeeded in creating first G-Shock watch. Watches became popular and filled the streets of Japan in a short period of time. The first series of G-Shock watches encompassed 7 characteristics: electric shock resistance, gravity resistance, low temperature resistance, vibration resistance, water resistance, shock resistance and toughness. Today when creating G-Shock watches Casio brand still holds and keeps Kikuo Ibe's mantra "never, never give up"․
With time G-Shock watches adapted continuously and are ready to survive in any condition: in the sky, on the land and in the water.


Now you are ready for everything
G-Shock revolutionary Gravitymaster collection is meant for usage between earth and sky․ Designed and created for pilots, these series watches are a result conjunction of Casio Company and Royal Air Force. The watch has been built to accommodate the severe environments faced by pilots. The special edition timepieces features design elements inspired by aviation, including the three buttons on the right side of the watch arranged in a way that makes them resemble a fighter jet control stick while also contributing to ease of operation.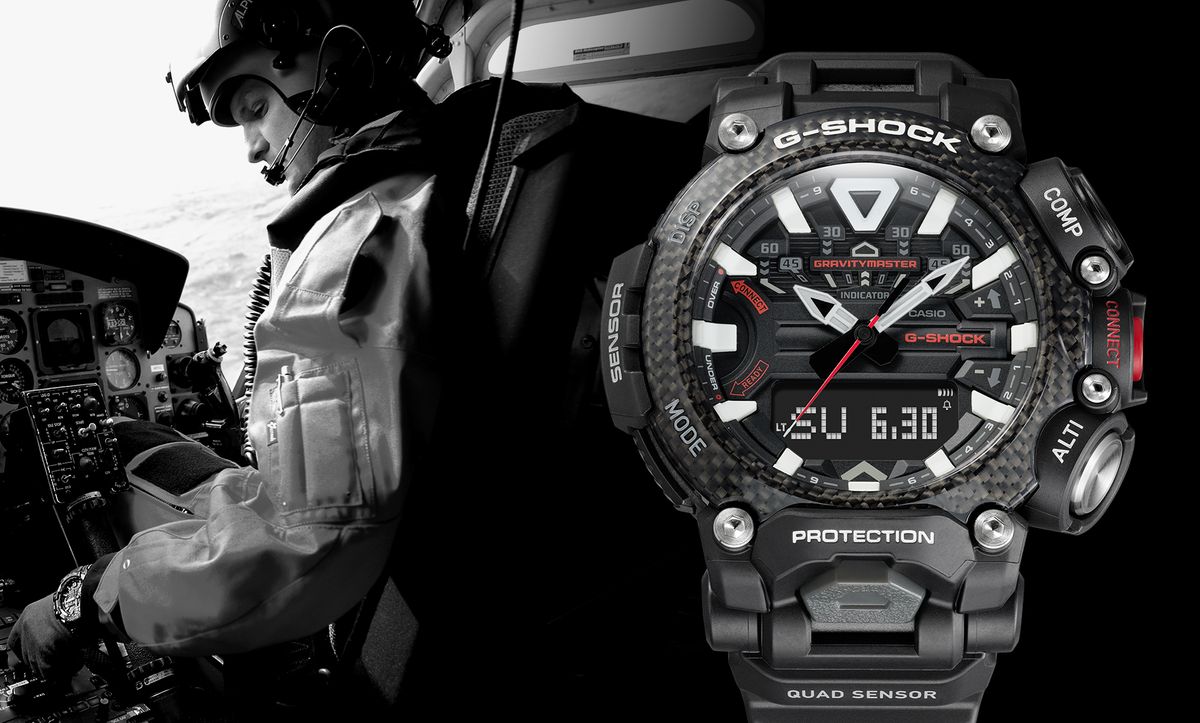 Heavy support for any task on earth:

MUDMASTER series watches are designed and engineered to withstand rough land environments. The carbon resin models that incorporate a new type of structure. The case is made of high-rigidity carbon material to protect against damage and deformation that can be caused by the impact and other rough treatment. A filter further protects against the invasion of mud, for the high level of dust and mud resistance required when in severe environments.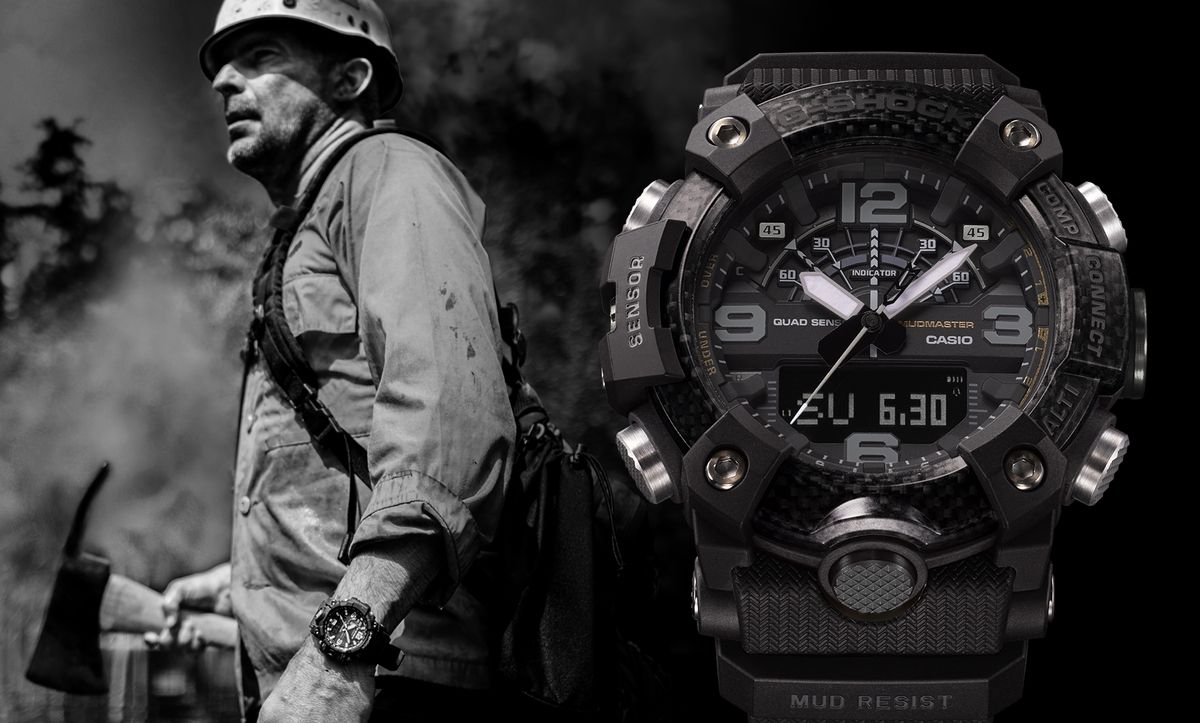 Shock resistant diver's watch: Frogman
Frogman series watches are the first analog models with 200m diver-level water resistant watches. Maintaining the asymmetrical face design that has been the iconic look of this series since its start in 1993, these new models show Home Time, Dual Time, tide information, and dive time measurement in analog format. The carbon fiber-reinforced resin enables 200m diver-level water resistance. Function-wise, these models feature a new module that uses an always-connected Bluetooth system, so settings can be configured using your phone instead of watch button operations.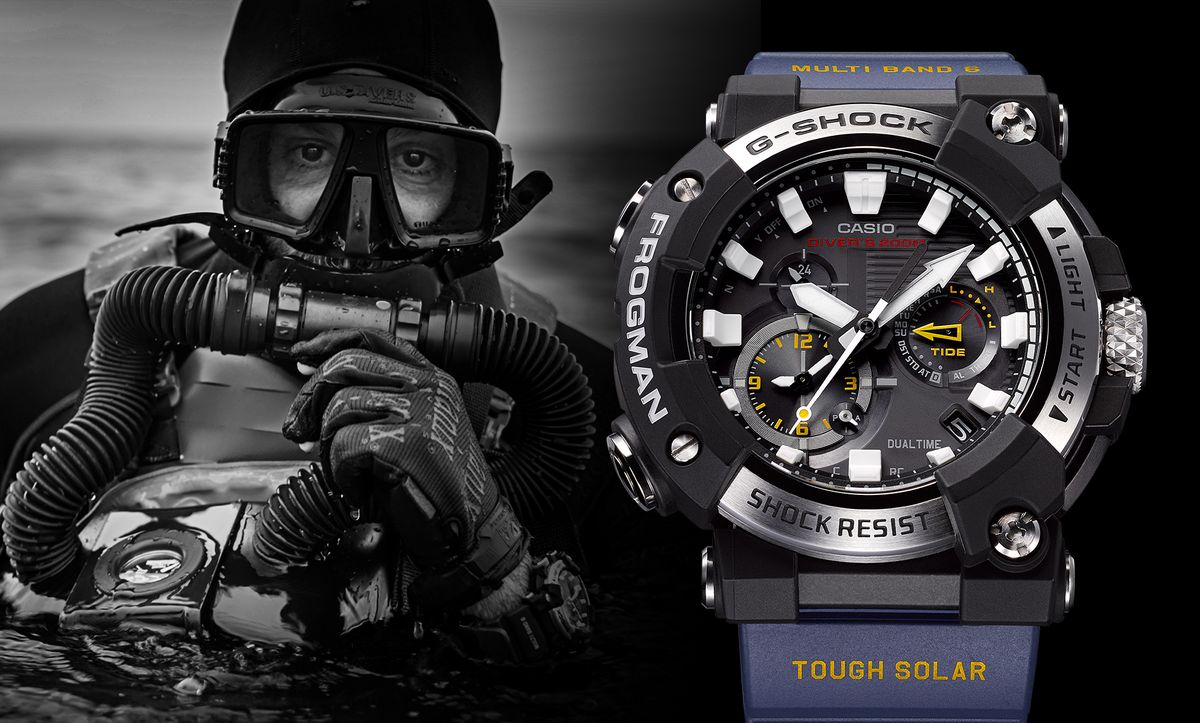 Over the time, G-Shock proved to be the toughest watch that can survive in any weather condition.
Never, never give up․ In the sky, on land or in the sea.
Read More
Hide