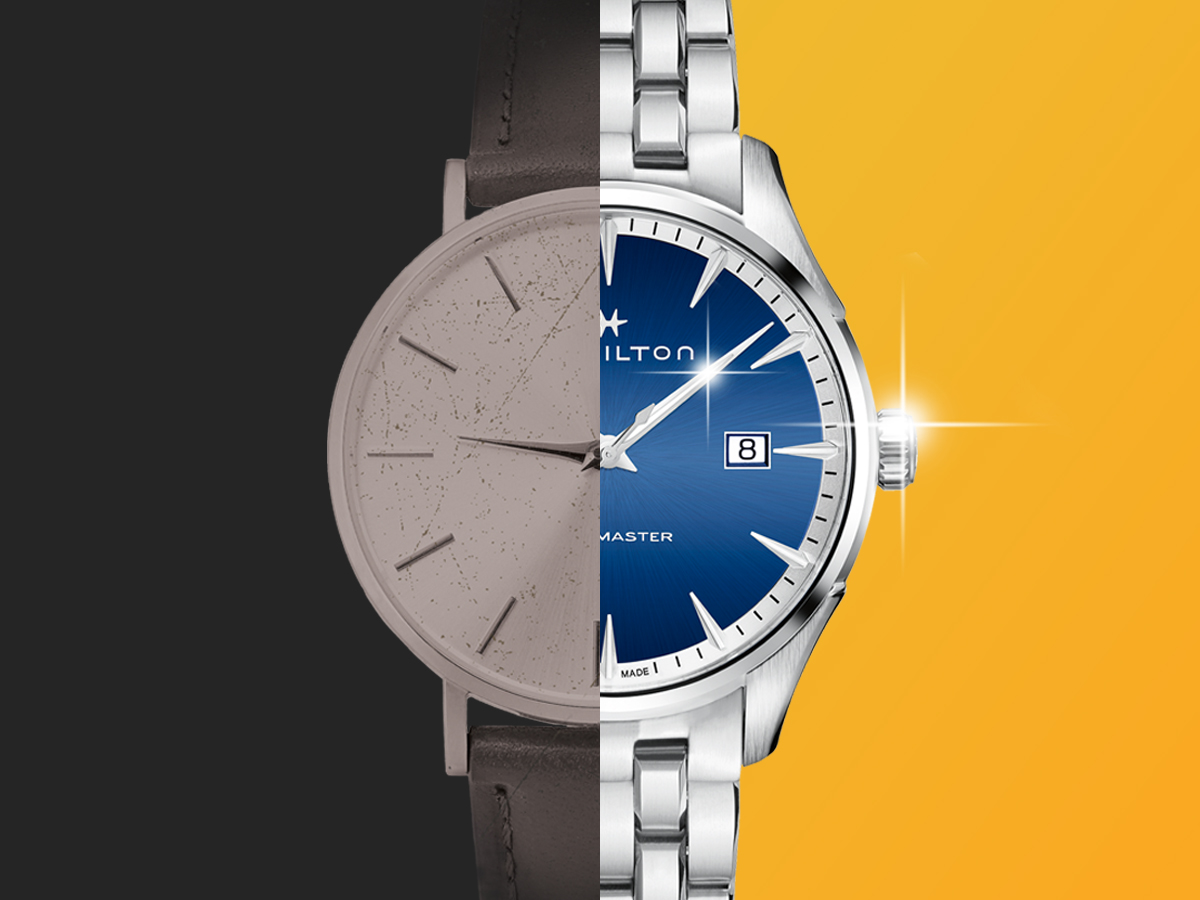 It is becoming more and more challenging to find a high quality, original watch. It is even harder to differentiate fake watches from original. In the world of lux copies and realistic fakes, it is very important to spot a fake watch. So let's take a closer look at how to recognize the differences between fake and original watches.
Trusted retailer
First you need to trust your retailer: it has to be either directly from the brand or from authorized dealer. Original watches bought from trustworthy retailer always include an official, branded box and packaging, certificate and a guarantee book.
Quality check
Fake watches are usually made of cheap material; therefore, they are lighter than original watches.
The most important component of the watch is the movement so one should pay specific attention to it. . In case of having any doubts regarding your watch, have it examined by a watchmaker. Fake, cheap or just inappropriate materials are another factor, which can help you identify a fake watch.
Movement sound
Original watches have extremely smooth mechanisms, which means there will not be the ticking sound you experience with cheaper watches. If the watch ticks loudly, it leaves a room for doubts.
Price
Eventually it's all about the price․ If somebody offers you a Hamilton for 15000 AMD, it is probably definitely not original. A good watch knows its price, so don't be greedy. Wear original watches.
A good watch can say a lot about you: it can highlight your personality and individual style. As an authorized dealer of world famous watchmaker brands in Armenia, TI'ME urges to wear original timepieces. Pieces that never grow old and out of fashion.
And if you still have a fake or old watch don't hurry to get rid of it. Trade-in your
watch and save 20% from the price of new ones.
Read More
Hide